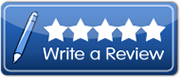 Aug 12, 2015 
by Eric Balls on San Antonio Real Estate and Homes for Sale
Best of the Best!
I was referred to Randy, who was managing our Sisters rental property, as I looked to sell or rent our home as I relocated. My first meeting with Randy was great as he walked me through all the rental and selling options I had. This was our first sale of a home and it could not have been a smoother more pain free experience. Randy made each step of the process worry free and after 1 weekend on the market the house was under contract!! Randy continually checked in and provided updates as the sale progressed; without a doubt Randy is the best! Grateful and Thankful for finding a broker who is honest, straightforward and devoted to his clients. Will always recommend Randy as the broker of choice!
---
Aug 11, 2015 
by Joseph F. on San Antonio Real Estate and Homes for Sale
T2M – Service-members Read
In 2010 I received orders from the USAF to Lackland AFB as a MTI. At the time I was married and looking to finally settle down and buy a home. We had no clue where to start. We tried ReMax, prudential, and various other outlets online. We were in a rush since I was unable to house hunt prior to arriving in the local area. Randy Pereira was the ONLY real estate professional that was worth our time in our opinion. We informed Randy on our "wants" after we covered our "needs". It took Randy only two times to put us in the house we purchased. His attention to detail was developed in his time on active duty USAF. If you are a military member in any capacity he should be your first call. If Randy isn't, our advise is to break contact with your current realtor. As with anything in the military I completed our tour as an instructor. Unfortunately our pay reduced significantly due to a divorce and no longer drawing special duty pay. Randy assisted me with cleaning and preparing the home for rent. Randy made everything streamlined and within two weeks tenants moved into the property. As time elapsed at our next and final duty station, I could not afford the property any longer. I fell into a hardship with the bank and Randy rescued me…literally and legally. Being a service member also had its benefits in Randy's eyes. He will discuss the specifics of what he offers that no one else could. Your costs are low because he utilized social media and the internet to advertise. After the heartache the house was sold 2 weeks go. The time Randy spends away from his family to close the deal for you is priceless. Randy makes big business feels so small and interpersonal. Homeowners tend to live in the now and not think about long term issues. Randy has you covered. Best of luck in your future endeavors.
---
Jul 17, 2015 
by Alexandra Zeigler on San Antonio Real Estate and Homes for SaleWe would like to thank Randy for helping us buy our 3rd home, 2nd with him. He is very knowledgeable of the area and a pleasure to work with. Thank you so much, Mike, Alex and Austin.
---
Feb 20, 2015 
by Ashley Alvidez on San Antonio Real Estate and Homes for Sale
Review for Linda Ann O'Neill
If you need to find a new home FAST please work with Linda Ann. Towards Christmas of 2014, I thought it was time to consider relocating, by January 31st I was signing a lease! She showed me many properties that were in our area and within our budget. She was very helpful and answered all of our many inquires as a first time renter. Should I need to be on the lookout for a new place I will definitely check in with Linda Ann!! I would highly recommend her, she is five stars.
---
Feb 8, 2015 
by Stephanie C. on San Antonio Real Estate and Homes for Sale
So Thankful!
I'm so glad that a friend referred us to Randy. We had already been through an extremely frustrating experience with a large management company and were worried about having another rental property as we prepared to move overseas. From the first phone call, Randy's professionalism was evident. We met with him several times and he walked us through each step as we decided to sell or rent. He gained our trust and our husband and I decided to rent. We were so pleased with how thorough, honest, and knowledgeable he was. He has surpassed all expectations and set his standards of service at the top.
---
Feb 2, 2015 
by Emily Porter on San Antonio Real Estate and Homes for Sale
awesome
Great guy, very hones amd dependable. we live out of the country and I have no worries about our rental property. We were so stressed before we moved and Randy made the process of renting more then easy. couldn't be happier.
---
Oct 11, 2014 
by Jose Musquiz on San Antonio Real Estate and Homes for Sale
Life Made Easy
Since day one when I contacted Randy to inquire about renting our house he was phenomenal. Randy told me how things looked in the market and where I stood in renting. I was able to trust Randy and count that he had our best interest in mind. I actually wanted him to care for another home for me in Corpus Christi but it would of been a lot of traveling. Best experience both professionally and personally. I will definitely refer Randy and T2M to friends and family.
---
Oct 9, 2014 
by Kevin Hammes on San Antonio Real Estate and Homes for Sale
couldn't be happier
Randy is tops. This is our second time using him and T2M. He gave us excellent advice on preparing our home to sell and it sold fast! He did an amazing job marketing our home and finding our family our new home. When we had questions he was there through the whole process explaining everything. It was a stressful time selling and buying and Randy made as seamless as possible. I recommend T2M to everyone buying, selling or renting to trust Randy. You won't be disappointed.
---
Apr 30, 2014 
by Eric C. on San Antonio Real Estate and Homes for Sale
Randy is the BEST!
Closing on our house today! It's been an awesome experience with Randy at Trust 2 Move!!!! Seriously an improvement over the last time I bought a home. I HIGHLY recommend talking with Randy about buying, renting or selling. After working with T2M, I wouldn't go to anyone else.
---
Apr 11, 2014
by Margo Delgado on San Antonio Real Estate and Homes for SaleOMG Randy is so sweet and patient, a professional young man. Our house sold in a week. which was awesome, being that we are from out of town, Randy had everything done electronically to accommodate us. If you are looking for an agent Randy is your man.
---
Apr 1, 2014 
by Jody on San Antonio Real Estate and Homes for SaleOur experience with trust2move was excellent. Randy Pereira went above and beyond on several occasions as our property manager. He always followed through with what he said he would do, which is very important. He regularly kept us up to date and in the loop and keeps excellent records. We also used trust2move for the sale of our property and Joe Gomez made the sale a breeze! Thanks guys!
---
Dec 4, 2013 
by virginia shepperd on San Antonio Real Estate and Homes for SaleI found Randy to be very professional and knowledgable. He kept me informed and updated through the entire process. My house sold in a very short time and I credit T2M for getting it out there really fast. I would recommend him to anyone looking for a Real Estate Agent